1. Choose a degree program
Take a look at what you can study at TU Clausthal. Students wishing to take a master's program need to already have a bachelor's degree – so if you do not yet have a university degree, you will have to sign up for a bachelor's degree program first.
2. Make sure you are qualified to start university
All you need to qualify for any of the bachelor's degree programs at TU Clausthal is a university entrance qualification. An Abitur (German high-school diploma) is one such qualification. If you do not have an Abitur, however, there are other ways to qualify for university entrance.
Some master's degree programs require you to fulfill certain prerequisites (see the relevant admission regulations). The same is true of mid-career master's degree programs (see the relevant exam regulations).
Special rules apply to students who have acquired their university entrance qualifications outside of the German school system.
3. Deadlines
The deadline for applications to take bachelor's degrees is October 15 for the winter semester and April 15 for the summer semester. The deadline to apply to take a master's degree is October 1 for the winter semester and April 1 for the summer semester. Additional rules may be set in the admission regulations for each master's program.
Preparatory semester: The Steiger College program at TU Clausthal provides a unique preparatory semester for all students wishing to get started with their bachelor's programs in the summer semester. You will find the relevant application deadlines on the Steiger College web pages.
4. Apply online
Complete an online application.
5. Documents
We need certain documents (e.g. certificates) to process your application. You will be told during the online application process exactly which documents are needed and what address you should send them to.
6. Wait for your acceptance letter from TU Clausthal
If your application is successful, we will let you know. While you wait, you could sign up for a preparatory course, think about applying for BaföG funding, and start looking for accommodation.
7. Enrolling & starting your studies
Your acceptance letter will include some more information about studying at TU Clausthal. If you wish to take up your place here, please pay your semester fees as indicated in the letter and hand in any additional documents which the letter may ask you to provide. Once we receive those documents and your semester fees, you will be enrolled. If you are transferring from another university, this is the point when you can safely exmatriculate from there.
Prospective international students
University Entrance Qualification
University entrance
To take a bachelor's degree program at TU Clausthal, you need a general university entrance qualification equivalent to an Abitur. To start a master's degree program, you need to have a bachelor's degree. Read more here.
Studying without the usual qualifications
Studying without the usual qualifications
Under the Lower Saxony Higher Education Act (Niedersächsisches Hochschulgesetz), if you do not have the general Abitur, you can still qualify for university entrance with, for example, a relevant Fachabitur (a subject-specific high-school leaving qualification intended for entrance into a university of applied sciences), a diploma from a university of applied sciences, or a vocational qualification like the German Meister or Techniker certificates.
Industrial placement
Industrial placements
Theory and practice : If you come to TU Clausthal, you have decided on a course of study with a strong focus on practical application. That is why many of our degree programs involve completing a work placement in a company within the relevant industry.
https://www.t2b.tu-clausthal.de/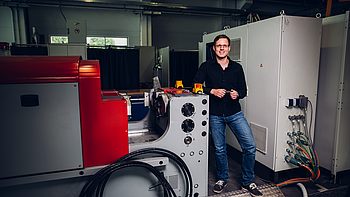 Techniker2Bachelor
Techniker2Bachelor is our special access program enabling those with vocational qualifications, such as the German Techniker certificate, to take a degree program at TU Clausthal.